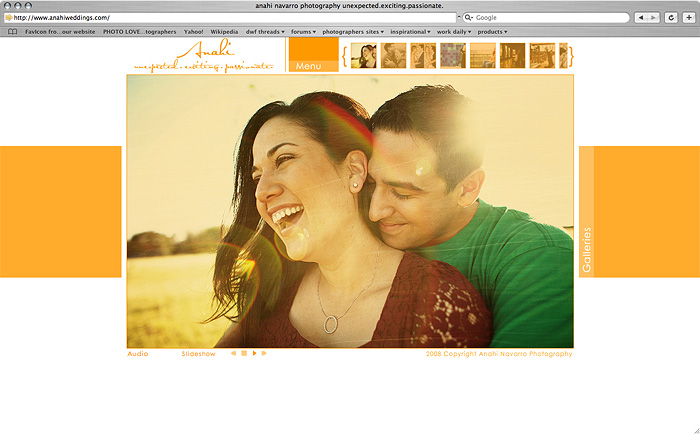 Quick Fact #1: featured couple on this image is
Felicia+Bobby
which will be tying the knot this weekend..how exciting !
Quick Fact #2: lots of other cool stuff and announcements coming in this week. Make sure you come back to read the latest !
Quick Fact #3: lots of people were involved to to help me go live with my new website. a huge thank you to all my fellow photographer friends that lent their fresh eyes to help me :)
and finallly...click here to visit my new site :)
happy browsing !
sincerely,
anahi :)